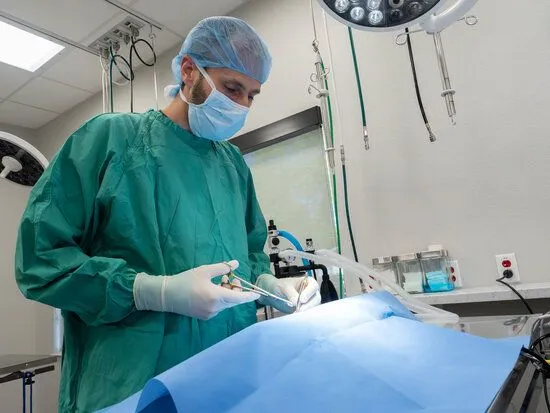 Surgical services
Pets sometimes require surgical care. Pet Emergency Center is a full-service animal hospital dedicated to providing veterinary services 24 hours a day. It's crucial to get a timely diagnosis for effective treatment, which is why our services are an important part of pet care for Missoula and the surrounding areas.
Why visit Pet Emergency Center in Missoula for animal surgeries?
Before any surgery, our veterinarian discusses the specifics and necessity of the procedure with you. Some of the operations we perform at our hospital include laceration repairs, abscess lance and flush, tumor removal, cesareans, urinary bladder stone removal, removing intestinal obstructions, splenectomy, bloat surgery, and more.
When to visit a veterinarian for pet surgery
If your pet has a serious injury or illness we can help. Any rapid decrease in your pet's health could indicate a condition requiring surgery.
It can be stressful when your pet needs surgery, especially in an emergency. Our surgical services vary from simple to advanced procedures. We have a highly trained team that constantly monitors your pet during anesthesia. A physical examination and a pre-anesthetic test are done before surgery, and we carefully monitor your pet during and after any procedure.
If your pet needs emergency surgery services, we are here to help. We provide comprehensive 24-hour care and observation. Contact us at (406) 829-9300.